Anti Bullying Week
Anti-Bullying Week in England is coordinated by the Anti-Bullying Alliance
"An ambitious and energetic team of adults and teens working with schools, colleges, youths and parents from across the UK to help reduce the prominence and harmful effect of bullying within the UK's education system. Launched in 2012, our anti-bullying charity is slightly different to what you may expect because we believe that it is important to engage with youths at their level. Our brand messages are incredibly important because they empower, inspire and educate not only the victims of bullying but also the bullies themselves towards our strong ethos for equality and inclusion"
"Our message is clear: It doesn't matter if you're white, black, gay, straight, asexual, disabled, skinny, curvy, old, young, interested in sports, work in a salon or feel good in drag - we think that you are amazing. Things like the colour of your skin, your sexuality, appearance, interests or disability should not define you. Together we can and will reduce the prominence and harmful effects of bullying within the UK's education system."
1. We produce groundbreaking and innovative research that is free and accessible to everybody
2. We develop innovative anti-bullying campaigns for schools and colleges
3. We operate the largest online peer-to-peer support community in the world
4. We provide skill-based workshops for local youths
5. We provide advice and features with role models
6. We utilise the power of mainstream and social media to raise awareness about the issue of equality and diversity
Please support us in our aims this year by:
Downloading FREE school resources from our website including lesson plans, information sheets and campaign pack - get young people talking about bullying! [coming soon!]
Encouraging schools to take part in our writing competition
Encouraging schools to join our FREE School and College Network to receive latest anti-bullying info
Fundraising for the Anti-Bullying Alliance by holding a bake sale
Supporting our hash tag on social media #StopBullying4All and using our official logo
ABA is running a programme of free training and resources, funded by the Department for Education, aimed at reducing bullying of pupils with SEN and / or disabilities. Find out about what free training and resources are available at our SEND hub

FREE is a ground-breaking film for primary school pupils, from Rikki Beadle-Blair, that conveys a powerful message about difference, diversity and respect. The film follows the stories of four children as they explore family, friendship and what it means to be yourself. FREE challenges homophobic bullying and language and shows the importance of celebrating difference.
A free video to order on DVD and lesson plans to download.
Stonewall has launched a new campaign - No Bystanders - with a hard-hitting and powerful 60 second film which shows that, unchecked, the abusive language children learn in the playground stays with them into adulthood. It encourages people – including gay people – to check their own language, and pledge not to be a bystander whenever they hear it from others.
In support of the campaign Stonewall co-founder Sir Ian McKellen, who also lends his voice to the film, said: 'Abuse ruins people's lives. We all have a responsibility to take a stand and put a stop to it. By making sure that bullying is reported and prejudice is challenged, we can help ensure that every person in Britain lives free from fear of persecution and violence.'
Ruth Hunt, Stonewall's Acting Chief Executive said: 'This powerful film starkly shows how easily prejudice and bullying can escalate from playground teasing to grown-up violence. No one can afford to be a bystander to this bullying and that is why we are calling on people to make the pledge: hear it, stop it. '
The No Bystanders film and pledge can be found at: www.nobystanders.org.uk
'Let's talk about online relationships - a guide for parents and carers'.
In support of Safer Internet Day 2013, ABA and the Sex Education Forum worked together to produce a free guide for parents and carers that gives practical tips on helping children to be in control and enjoy safe relationships online. Please share the guide on your websites and pass on to parents and carers that you work with.
http://www.anti-bullyingalliance.org.uk/media/25974/sef-aba.pdf
Bullying leads to poor outcomes for pupils Anti-Bullying Alliance: Kids' dreams stifled by bullyingResearch has found that more than 90% of children say they have been bullied, or have seen someone being bullied, for being intelligent or talented.http://www.anti-bullyingalliance.org.uk/press-centre/kids-dreams-stifled-by-bullying.aspx
67% increase in bullying leading to eating disorder. Bullying has been found to be responsible for eating disorders in more than 75% of people surveyed by Beat. This represents a 67% increase since the charity carried out a similar survey two years ago. http://www.b-eat.co.uk/about-beat/media-centre/press-releases/67-increase-in-bullying-leading-to-eating-disorder/
Click on image to download from DfE site or download from our resources page
This report on the effectiveness of anti-bullying interventions started in September 2008 and lasted until November 2010. It was conducted by the Unit for School and Family Studies, based at Goldsmiths, University of London, with support from the Anti-Bullying Alliance.
The project aimed to examine which strategies schools in England use to deal with episodes of bullying, which are supported by local authorities, why schools choose these strategies, and how choice of strategy varies by sector and type of bullying. The study also aimed to evaluate the effectiveness of a range of strategies, from the perspective of the anti-bullying lead, pupils and other school personnel; and to make a final report and recommendations to Department for Education (DfE). A further aim was to provide some evaluation of the peer mentoring pilot scheme commissioned by the former Department of Children, Schools and Families (DCSF).
Film Creatives presents: What happened to J?
Calling all secondary school teachers looking for an interactive and creative approach to this year's Anti-Bullying Week. Film Creatives, a drama and film organisation in partnership with the ABA has bespoke Anti-bullying programmes to suit any secondary age group - adaptable to your timetable. Using their acclaimed interactive film and skilled facilitators they engage students in a lively debate to explore what bullying is all about. Workshops culminate in the creation of an Anti-bullying policy that can be adapted to your own school policy. Film Creatives can travel to any school throughout the country and each workshop receives a DVD free of charge. Visit the Film Creatives website to book your workshop or to buy the DVD. Interactive flyer available here.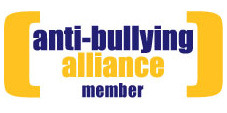 School Wellbeing is now a core member of the Anti Bullying Alliance (ABA) to underline our commitment to Anti Bullying Work in schools.
The objectives of the Alliance are:
To raise the profile of bullying and the effect it has on children and young people's emotional health and well-being, life chances and achievement.
To create a climate in which everyone agrees that bullying is unacceptable and is committed to tackling it in order to improve outcomes for children and young people.
To ensure that teachers and other adults working with children and young people, and young people themselves, are equipped with the skills and knowledge to address bullying effectively.
This will help us stay at the cutting edge of Anti Bullying work in schools and provide an outstanding service to our customers.
Preventing and tackling bullying

Advice for head teachers, staff and governing bodies
The DfE has released a document to replace "Safe to Learn: embedding anti-bullying work in schools" in orderto help schools prevent and respond to bullying as part of their overall behaviour policy, to understand their legal responsibilities in this area, and to understand the Department's approach.
Download from the DfE site or from our resources [old site]

A wide body of research indicates that bullying is a problem for many young people, and that some of this takes place in schools. The aim of this survey was to evaluate the effectiveness of the actions that schools take to create a positive school culture and to prevent and tackle bullying. A large part of the survey focused on pupils' own experiences and understanding of bullying and its effects
Bullying is a key aspect in the new Ofsted framework under behaviour and Safety:
When evaluating the behaviour and safety of pupils at the school, inspectors must consider:
pupils' behaviour towards, and respect for, other young people and adults, including, for example, freedom from bullying and harassment that may include cyber-bullying and prejudice-based bullying related to special educational need, sexual orientation, sex, race, religion and belief, gender reassignment or disability
Ofsted has released its report into bullying highlighting good practive. This includes:
The culture and ethos in the school were very positive and based on a set of strong, inclusive values.
The schools' expectations and rules clearly spelled out how pupils should interact with each other and respect for individual differences had a high profile. Pupils had empathy, understood the effect that bullying could have on people, and took responsibility for trying to prevent bullying.
The curriculum in these schools helped a great deal to bring about these positive attitudes because it gave pupils a wide range of opportunities to develop their knowledge and understanding of diversity and an assortment of strategies to protect themselves from bullying.
These schools recorded bullying incidents carefully and analysed them to look for trends and patterns. They then used this information to plan the next steps.
The action they took was firm and often imaginative. If pupils had been bullied then they felt very confident that action was taken and it stopped promptly.

Training for staff had a high profile and was carefully planned, regular and relevant. The staff were very knowledgeable about the different forms of bullying and were confident about how to tackle different forms of discrimination.

Governors were well informed and questioning about bullying.
Schools and colleges have a statutory responsibility to "prevent all forms of bullying" (Education and Inspections Act, 2006) and the Government has emphasised the importance of them being able to demonstrate that they effectively prevent and challenge bullying. The DfE has published "Preventing and Tackling Bullying: Advice for School Leaders, Staff and Governing Body" and the responsibilities for addressing bullying are specifically referenced in the new Ofsted "Framework for School Inspection" and the "Evaluation Schedule of Judgements". Schools and colleges will need to ensure that their anti-bullying policies and practice meet these requirements.
Engaging the NSPCC Safeguarding in Education Service
For more information about any of these subjects schools and colleges should initially contact Joseph Krasinski, the TAMHS Schools Project Manager / Lead Emotional Health and Wellbeing Consultant at the Health and Wellbeing Service.
Email: joseph.krasinski@leeds.gov.uk / Mobile: 07981 275960 / Tel: 0113 3951047
Homophobic bullying: what schools can do
Ofsted inspections are to focus more on behaviour. From January 2012, when Ofsted judgements are reduced from 27 to four, one of them will be behaviour and safety. This will give more prominence to prejudiced-based bullying such as homophobic bullying. Ofsted inspectors are asking schools increasingly specific questions about their work in this area.
Schools have a duty to protect all students. Nine in ten secondary school teachers and more than two in five primary school teachers say pupils, regardless of their sexual orientation, experience homophobic bullying, name calling or harassment. Those affected include boys who apply themselves academically, girls who 'behave like boys', pupils with gay parents, and often anyone simply seen as different.
New changes in the law require schools to take proactive action. The Equality Act 2010 introduced for the first time a duty on schools requiring them actively to tackle issues such as homophobic bullying and the protection of those who might experience it. Being part of the programme will help you to comply with the Act.
The government has prioritised tackling homophobic bullying. The 2010 Schools White Paper highlighted the problem of homophobic bullying, stating explicitly that headteachers should take incidents of prejudice-based bullying such as homophobic bullying especially seriously.
Download Stonewall resources fromour resource section on the right,or for further Stonewall information: click here
Spiralling DVD and toolkit
'Spiralling' is an education toolkit and film for use as a resource to help prevent domestic abuse in the next generation, by carrying out activities with and for children and young people of all ages.
Please click here to see the resource
Teenage Abuse
Abuse is surprisingly common in teenage relationships. In a recent Home Office study, one out of every three girls interviewed said they'd been sexually assaulted by a boyfriend. In the same survey, 25 per cent of girls and 18 per cent of boys said they'd been hit or physically attacked by a partner. For more information for teenagers visit this website:
http://thisisabuse.direct.gov.uk/

The new VIK website created by young people for young people includes blogs, videos, polls, case studies and campaigns about mental health and emotional wellbeing
2014 in Leeds.
Highlights included Stonewall presentation, West Yorkhire Police Hate Crime Unit, Class Dynamix and a Restorative Practice workshop