We recognise the importance of physical activity and are delighted to offer a comprehensive programme of Continuing Professional Development supporting schools to deliver great opportunities for their pupils to be physically active throughout the school day.
The importance of physical activity from birth onwards has never had such a high profile. 2011 saw the publication of physical activity guidelines for 0-5 years and for 5-18 year olds. Physical Activity Guidelines
Schools need to ensure that pupils are provided with a range of opportunities to be physically active throughout the school day. A report on physical activity Start Active Stay Active highlights the import role physical activity plays in the prevention of chronic disease, the promotion of mental health and well-being and the cost of inactivity. Whilst Public Health England have produced a report highlighting the link between pupil health & wellbeing and attainment. View report here
Our training programme and range of advisor support will help your school to maximise participation in physical activity while supporting the whole child.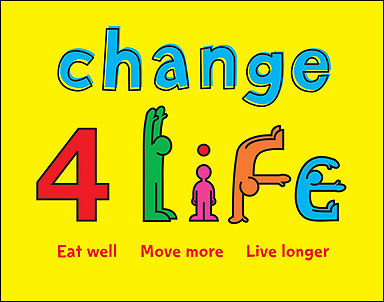 The Change4Life aims to help families improve their diet, exercise and attitude to good health, see the Change4Life website for Get Going Ideas for children and families.
Disney Shake Up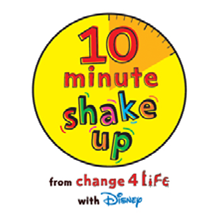 Change4Life and Disney are once again teaming up to inspire kids to get physically active throughout the summer.
This week saw the launch of our third summer campaign, which includes a wealth of resources for logging 'shake ups' and also has some new ideas for activities including a special event kit with bunting, flags, stickers and posters.
In the run up to the school holidays we will also be providing teachers with curriculum-linked KS1 and KS2 resources to help keep pupils active with ten minute bursts of activity that are available on the School Zone.
Anyone wanting to know more can log into the PHE Campaign Resource Centre or email our Partnerships Team at partnerships@phe.gov.uk.
This Girl Can
This Girl Can is a national campaign led by Sport England, with key activities in each of England's eight Core Cities (economically largest outside of London.) You can read more about the National Campaign here This Girl Can
Leeds is one of the eight Core Cities, and has its own This Girl Can identity: Leeds Girls Can. Take a look at their:
Website:http://www.leedsgirlscan.co.uk/ Twitter: https://twitter.com/LeedsGirlsCan Facebook: https://facebook.com/LeedsGirlsCan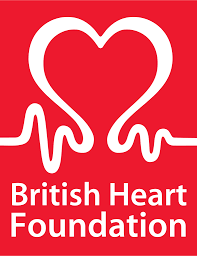 The British Heart Foundation also provide educational resources and ideas to help your school. Visit their website.
Promoting these campaigns and using their resources will help encourage inactive children and families to be more active. BHF Activity statistics
Why playing matters and what we can all do about it-Sport Wales
Play Wales has published a short guide for parents – Why playing matters and what we can all do about it. Produced in partnership with Cadw, the Welsh Government's historic environment service, the report was published to celebrate National Children's Day 2015.
The guide explores the importance of playing outside and contact with nature for all children and their families. It also provides tips for supporting children to play out confidently. Read more
Fitness testing in school aged pupils
The Association for Physical Education (afPE) has released a position statement on fitness testing for primary school aged pupils. The statement says, "afPE strongly supports positive efforts to promote and enhance children's physical activity but is cautious against the use of some fitness tests and the over use of fitness testing as a means of achieving this."
afPE warns against the use of recommended fitness levels because their origin and scientific base is unclear. They express concern that working towards specific targets could be de-motivating for some pupils.
Recommended activity levels for young people already exists and the focus should be on helping pupils to identify ways of increasing the amount of activity they undertake to achieve these. Read More