Welcome to the Participation theme page. You can access a whole range of resources relating to pupil voice and pupil participation in your school.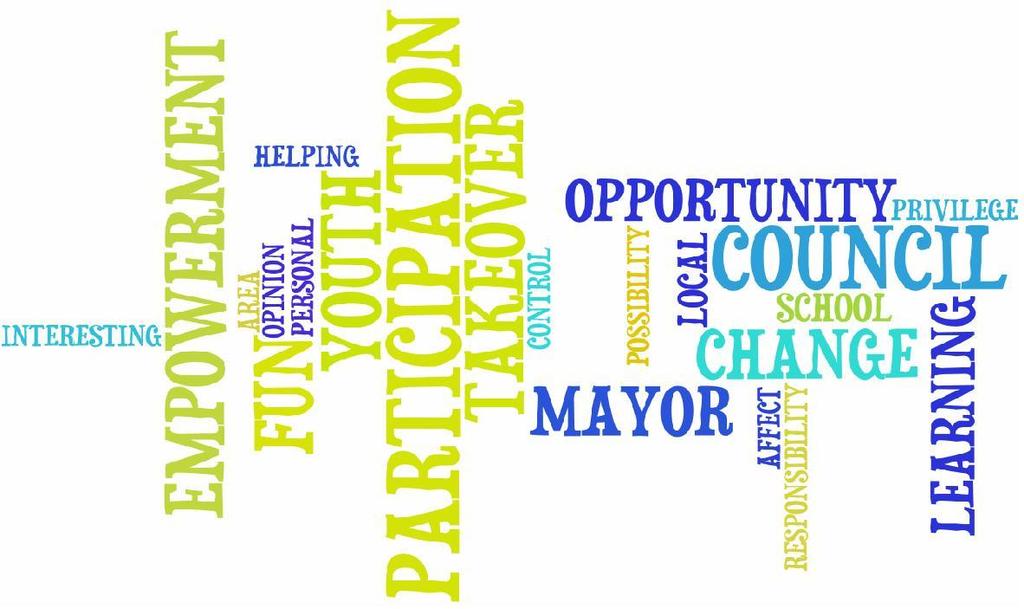 Please visit the resource shop to download resources, toolkits, case studies and training packs relating to;
School councils
Involving pupils in recruitment and selection
Involving pupils in teaching and learning
Involving governors with pupil voice
National Takeover Day
Children's Mayor Programme
We also have a news section which we update weekly detailing the latest national developments around pupil voice. Finally - make sure you check out our Web Links as we have signposted some of our favourate sites in the field of pupil voice.
Don't forget Takeover Day
This year the Children's Commissioner for England choose Friday 22 November 2013
For more information about how your school can get involved in National Takeover Day please click the link. Remember- this Participation Area of SchoolWellbeing contains a series of "How To Takeover" documents that should help you make a success of Takeover Day in your school or setting.
Do you fancy taking your school council to visit the Houses of Parliament?
The booking line is now open for school visits to Parliament. All visits include a tour of the Palace of Westminster and an educational workshop, and they are open to students aged 7 - 18. A transport subsidy is available to some schools to help with travel costs. Call 020 7219 4496 to book a school visit to Parliament. Click here to book your visit. All visits and resources are free of charge.
The Parliament Education Service website contains many great resources for teaching about citizenship and democracy; http://www.parliament.uk/education/
---
Case Studies
Bramley St Peter's Church of England Primary School
26 Year 6 pupils at Bramley St Peter's Church of England Primary School were the latest recruits to the council's team of expert recyclers in preparation for their Takeover Day 2013. The school is at the heart of one of the communities now having their green bins emptied one week and black bins the following week.
View