Emotional Wellbeing and Mental Health Web Links
A new Leeds website for families, professionals, children and young people about youth mental health.
If you're a young person, MindMate can help you understand the way you're feeling and find the right advice and support. If you're a parent,carer or professional, MindMate can help you support a young person you know.

The MIx - "Essential SUpport for under 25s"
Mental Health
Understanding mental health can be tricky but The Mix is here to make sure you don't have to do it alone. Whether you're worried about your mental health, or someone else's, we have everything you need to know about mental health, from anxiety and depression to self care and counselling
http://www.thesite.org/mental-health
Website full of free resources, training and authoratative information arounf mental health in schools frmo Dr Pooky Knightsbridge
Fixers
Fixers are young people using their past to fix the future. They are motivated by personal experience to make positive change for themselves and those around them. There are many mental health topics within the fixers videos
Real people, real stories, real change.
Youtube channel: https://www.youtube.com/user/FixersUK/videos
YouTube animation which is composite case study from a group of young people who developed the Liverpool logo 'In Liverpool Mental Health is everyone's business'. They wanted to create an animation which would emphasise a form of mental distress (Anxiety) and potential risk factor (Cyber Bullying) and then moving forwards to self help strategies for young people and the support available which helps build up resilience.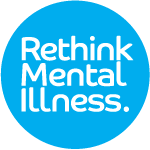 National charity offering extensive advice and support
We help millions of people affected by mental illness by challenging attitudes, changing lives.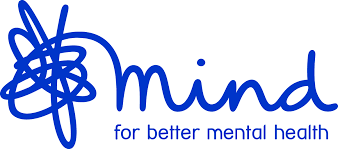 http://www.mind.org.uk/
National Mental Health Charity with extensive information and support
Mind Digital Ambassador Zoe Sugg launches the #DontPanicButton campaign (1:50)


Welcome to the Moodzone
"Why do I feel so down?". "How can I feel happier?". "Can I control my fears?".
Whatever you need to know about coping with stress, anxiety or depression, or just generally improving your emotional wellbeing, the NHS Choices Moodzone is here to help. It offers practical, useful information, interactive tools, and videos to support you on your way to feeling better.
http://www.nhs.uk/Conditions/stress-anxiety-depression/Pages/low-mood-stress-anxiety.aspx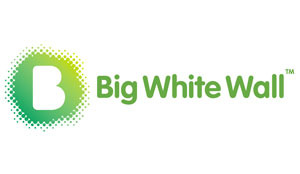 A safe online community of people who are anxious, down or not coping who support and help each other by sharing what's troubling them, guided by trained professionals.
Available 24/7, Big White Wall is completely anonymous so you can express yourself freely and openly. Professionally trained Wall Guides ensure the safety and anonymity of all members
www.bigwhitewall.com

Making Sense of Mental Health is a four module e-learning course packed with information and activities specifically targeted at those working with children and young people with complex Special Educational Needs. It was developed in partnership with the Centre for Special Needs Research at the University of Northampton and an expert working group.
Charges apply
http://www.nasschools.org.uk/nass/making-sense-mental-health/
Parent of a troubled teenager?
Want some help with your parenting issues you can use Relate's free Live Chat service. You'll chat in real time with one of their trained counsellors and it's completely confidential.
Stamp
This short films give an insight into the lives of young people aged 14-25 who find themselves in crisis. This has been produced with young people, and the words within the film are their own.
Rise Above
Rise Above is a new website developed by Public Health England to boost resilience among 11-16 year olds by teaching them the skills needed to make better decisions in 'risky' situations such as smoking, drugs, drinking, relationships and sex.
CYP IAPT
The Children and Young People's Improving Access to Psychological Therapies programme (CYP IAPT) is a service transformation programme delivered by NHS England that aims to improve existing Child and Adolescent Mental Health Services (CAMHS) working in the community. The programme works to transform services provided by the NHS and partners from Local Authority and Third Sector that together form local area CAMHS Partnerships. It is different to Adult IAPT as it does not create standalone services. The programme began in 2011 and has a target to work with CAMH services that cover 60% of the 0-19 population by March 2015
One Minute Meditation

Website that has a nationwide database of qualified practitioners and lots of useful information on mental health.
http://www.counselling-directory.org.uk/
YoungMinds Parents' Helpline
The YoungMinds Parents' Helpline offers free confidential online and telephone support, including information and advice, to any adult worried about the emotional problems, behaviour or mental health of a child or young person up to the age of 25.
We also advise professionals including teachers, school nurses, social workers and counsellors
Call us Monday to Friday 9.30am-4pm on 0808 802 5544. Free to mobiles and landlines.
Email

parents@youngminds.org.uk

and we will respond to your query within 3 working days.
We can support callers from any part of the UK - England, Scotland, Wales and Northern Ireland.
http://www.youngminds.org.uk/for_parents/parent_helpline

Leeds Mental Health Directory online, produced by Leeds Mind. Search for mental health support in the city from a rnage of 3rd Sector providers

selfharm.co.uk is a project dedicated to supporting young people impacted by self-harm, providing a safe space to talk, ask any questions and be honest about what's going on in your life. These pages will tell you a bit about us as well as pointing you in the right direction if you need to contact us or find out more about our policies and procedures.

The lead UK charity offering support, advice and advocacy services to people affected by self harm directly or in a care role
Young Stonewall. The site for all young people to find out about issues affecting lesbian, gay and bisexual people at home, at work and at school.
http://www.youngstonewall.org.uk/

Launched on 25th March 2014, Department of Health-funded MindEd provides free, completely open access, online education, available on tablets, phones or computers – bite sized chunks of 'e-learning' - to help adults to support wellbeing and identify, understand and support children and young people with mental health issues. In addition MindEd also provides a state of the art evidence based review of e-therapies.
A number of leading health bodies have contributed to the site including the Royal College of Paediatrics and Child Health, the Royal College of Psychiatrists and charity YoungMinds.
The Leeds Bereavement Forum supports the need in society to express grief and to come to terms with loss and has a bereavement advice section.
The Forum works to develop and improve bereavement services in Leeds by providing access to up-to-date information, training opportunities, events, conferences and Special Interest Groups to bereavement professionals.
The Forum also acts as a signposting organisation for people looking for support and provides a Directory of Bereavement Services both on the website and as a booklet.
http://www.lbforum.org.uk/level-Homepage.htm
Patient.co.uk
A range of mental health information leaflets have been published on www.patient.co.uk. Search for 'Mental Health'

Doc Ready is a digital tool that helps young people to prepare and make the most out of mental health related GP visits. It helps young people to know what to expect during a GP consultation, plan what to say and record the outcomes of their appointments.
http://www.docready.org/static/client/index.html#/home
Royal College of Psychiatrists Parents and Youth Info index
This index provides specifically tailored information for young people, parents, teachers and carers about mental health
http://www.rcpsych.ac.uk/healthadvice/parentsandyouthinfo.aspx
MindFull is a service for 11-17 year olds, providing support, information and advice about mental health and emotional wellbeing. You choose the type of support you receive and, because MindFull is online, you can get it whenever you want it, wherever you are.
MindFull is open every day, between 10am and midnight, and offers support in three different ways:
1 / Self-Help: Our advice, information and resources section is written by professionals and young people. It is packed with really useful stuff, including activities and resources to help you learn more about your own mental health and emotional wellbeing.
2 / MindFull Mentors: They're young people just like you, who are trained to help. Pretty much whenever we're open, there'll be a MindFull Mentor around for you to chat to online
3 / Counsellors: Our MindFull mental health professionals and counsellors will give you one-to-one support. Keep an eye out for our group sessions and ad hoc online surgeries as these can be really helpful too.
Childline offer free and confidential phone and online support lines to children and young people in need. They offer online counselling via their website.
http://www.childline.org.uk/pages/home.aspx
Time to Change
Time to Change is England's biggest programme to challenge mental health stigma and discrimination. Lots of information on mental health as well as many free resources.
http://www.time-to-change.org.uk/
Volition
Volition is 'an alliance of voluntary sector organisations that either provide mental health services for or work with people who have mental health needs.' While represtenting mainly adult focused services they produce a useful newsletter about mental health issues in Leeds and adult services to support family work in schools.
http://www.volition.org.uk/newsletter.php
Young Minds
is the UK's leading charity committed to improving the emotional wellbeing and mental health of children and young people and empowering their parents and carers. You can find a confidential parents helpline, info about their campaigns, their publications and help and guidance for children & young people.
Behind Closed Doors
Funded by the Department for Education, Behind Closed Doors (the Leeds based Domestic Violence and Abuse charity) has designed, trialled (in 30 schools) and produced age-appropriate resources to promote Healthy Relationships at Key Stages 1, 2, 3 & 4. At Key Stages 1 and 2, there are full Session Plans, Step-by-Step Guides and Classroom Storybooks and Key Stages 3 and 4 offer a range of relevant topics with short, medium and long, activity or discussion based modules. Whilst focusing on Healthy Relationships, the prevention of dv&a is the underlying theme. All the materials are freely available on
www.bcd-orb.org.uk The site also offers a range of Support Resources for practitioners supporting victims of dv&a.
Barca
We offer free counselling to those who need it, particularly to those for whom it might otherwise be inaccessible.
The Reaching Out counselling service is based on Bramley Town Street. In 2011 it received Big Lottery funding for a further five years. It accepts adults and young people from the age of 12 living in West Leeds. They have been commisioned by two clusters for their TaMHS service.
http://barca-leeds.org/what-we-do/reaching-out-counselling-service
Leeds Counselling
Leeds Counselling is a registered charity founded in 1996. Our purpose is to promote emotional wellbeing. We do this through services which make a tangible and measurable difference to people's lives. They have been commisioned by several clusters for their TaMHS service.
http://www.leedscounselling.org.uk/
Leeds CAMHS
Leeds CAMHS website has useful information for Leeds Schools on advice, referrals, training, Evidence Informed Practice and other areas. Their CAMHS in Schools Service (CiS) is commisioned by several clusters for their TaMHS service.
http://www.leedscommunityhealthcare.nhs.uk/what_we_do/children_and_family_services/camhs/
The Beck
The Beck delivers a range of services to young people and their parents and families, including intensive one-to-one support, group work, offsite education, sports activities, parent/carer support, counselling and much more. They have been commisioned by one cluster for their TaMHS service.
http://www.renewleeds.co.uk/our-projects/the-beck/
Relate
Relate offer both indiviual and relationship counselling for adults, children and young people. They have been commisioned by two clusters for their TaMHS service.
http://relate-selby.btck.co.uk/
The Place2Be
Place2Be is the leading UK provider of school-based mental health support, unlocking children's potential in the classroom - and beyond. They have been commisioned across three clusters for their TaMHS service.
The Anti Bullying Alliance (ABA)
The Anti Bullying Alliance (ABA) Tools for schools website provides teachers and other practitioners working with children and young people with a bank of resources for addressing bullying behaviour and discussing bullying and related issues.
http://www.anti-bullyingalliance.org.uk/
Stonewall
Stonewall lesbian, gay and bisexual charity. Education for All. Stonewall's campaign against homophobic bullying and for an inclusive learning environment for all.
http://www.stonewall.org.uk/at_school/education_for_all/default.asp
Family Parenting Institue
Family Parenting Institue. Kidscape works UK-wide to provide individuals and organisations with practical skills and resources necessary to keep children safe from harm. The Kidscape staff equips vulnerable children with practical non-threatening knowledge and skills in how to keep themselves safeand reduce the likelihood of future harm.
Brain Camp
A Leeds based organisation who offer school based workships around issues such as body dysmorphia, OCD, Self Harm, Transgender and Disfigurement.